Paid opportunities available for SIS students
Wayne State's School of Information Sciences (SIS) prides itself on providing students with opportunities for developing their skills outside of the classroom. There are several open positions available for students to gain hands-on experience while working as a Graduate Student Assistant (GSA) with the Wayne State University Library System as well as scholarship opportunities to work in an archival role at the Walter P. Reuther Library, Archives of Labor and Urban Affairs. Learn about these amazing opportunities below.
---
Michael Wells Digital Librarianship Endowed Scholars Fund
The Michael Wells Digital Librarianship Endowed Scholars Fund was established to preserve UAW and Damon Keith collections using digital technologies. The recipient of this scholarship will work on a project that aims to provide hands-on experience with core archival skills and emerging technologies.

Eligibility requirements:
This opportunity is for current students who are pursuing an MLIS with a focus on Archival Administration and have completed INF 7710 and INF 7780 (this course may be completed concurrently). Applicants must demonstrate financial need through a FAFSA application or one-paragraph explanation.

The recipient will work with Reuther Library staff to establish a mutually beneficial schedule. The recipient will work in-person at the Reuther Library for 10 hours per week for 10 weeks at a rate of $15/hour.
"It was a fantastic experience. Not only is it great to put on a resume, but the projects have provided me with a physical product that I can use to build my portfolio," said Katherine Okonowski, the first recipient of the Michael Wells Digital Librarianship Endowed Scholars Fund. Read more about her experience here.
To apply, please email your resume to Gavin Strassel at strassel@wayne.edu.
---
María Gonzalez Scholarship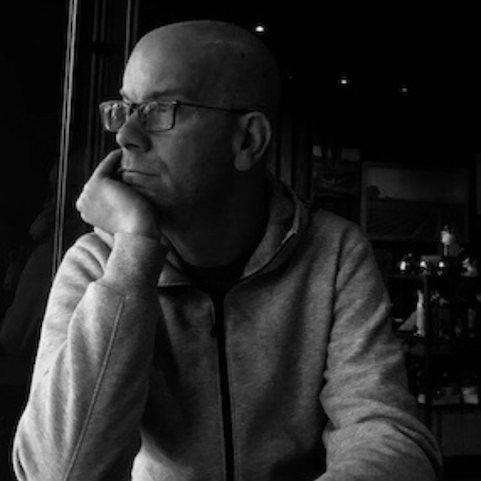 A scholarship fund named for late School of Information Sciences colleague Dr. María Gonzalez has been set up for students working with underrepresented collections at Wayne State's Walter P. Reuther Library. María inspired faculty, alumni and students alike, teaching in the classroom and working in the community at organizations like Detroit's co-working and business incubator, the Green Garage.
The successful applicant must be in good academic standing and demonstrate financial need. Applicants should have completed INF 7710 and INF 7780 (this course may be completed concurrently). The award consists of a $1,500 stipend.
Applicants should be able to commit to 100 hours of on-site archival processing and records management work with the Labor and Urban Affairs Archivist. Preference will be given to applicants who have completed the introductory archival administration course INF 7710/ HIS 7840. This position requires the ability to climb a ladder and to lift, shelve, and retrieve boxes weighing up to 40 pounds.
This opportunity is awarded annually. Financial need is determined by the WSU Financial Aid office.
"It gave a tangible experience of how processing a collection works," said Robert Browning, the first recipient of the scholarship. "Many classes are theory based and can be a bit abstract. This experience made things real and showed that I can do the work of an archivist." Read more about Browning and his experiences here.
Applications are due by Friday, June 2. Click here to apply. For questions, contact Shae Rafferty at shae.rafferty@wayne.edu.
---
Graduate Student Assistantship (3 Positions)
Graduate Student Assistants play an integral role in the WSU Libraries. The skills and experience gained from the GSA position will serve to expand upon knowledge gained in the classroom and will be invaluable for graduate students pursuing a career in information sciences.
These positions cover the cost of tuition and provide students with a salary and health benefits.
Learn about the current GSAs and the projects that they're working on here.
GSAs divide their time between providing direct user assistance at physical and virtual information/reference service points and special projects throughout the library system. Project assignments may include work with discovery services, special collections, eResources, instruction, and digital publishing and are based on interest and career goals.
Qualifications:
Must enroll or be enrolled in a minimum of six credit hours as a graduate student in the School of Information Sciences (SIS) for the Fall 2023 semester
Strong interpersonal communication skills
Committed interest in libraries
Dependable, punctual, with good organizational, writing and analytical skills
Self-motivated with the ability to work independently
Demonstrated computer skills, and the ability to function in a fast-paced, digitally focused library
Exceptional customer service skills
Maintain a 3.0 grade point average and be in good academic standing throughout the assistantship
Contract: Beginning Fall Semester 2023, with a start date of August 17, 2023. Position is funded for two semesters with the possibility of renewal.
Compensation: $21,151/academic year (subject to change in accordance with the GEOC Bargaining Agreement)
Tuition: Up to ten completed graduate credits per semester for Fall/Winter Semester
Health Benefits: Choice of medical insurance carriers, Delta Preferred Dental Insurance, EyeMed vision insurance
Union: Representation by the Graduate Employees Organization Committee (GEOC)
Hours: 20 hours per week, including on-campus and remote work. While working hours are scheduled around class meeting times, scheduling may include evenings and weekends.
How to Apply:
Submit resume and cover letter as PDFs at: https://forms.wayne.edu/4faadb30f3065/. Applications will be accepted until midnight on Sunday, May 21, 2023. Hiring decisions will be made by Friday, June 16, 2023. Please contact Katrina Rouan (katrina.rouan@wayne.edu) with any questions.
Wayne State University and the GEOC recognize an obligation and reaffirm their commitment to achieve equal employment opportunity, non-discrimination, and non-harassment within the University. The University and members of the bargaining unit shall not discriminate or harass on the basis of race, color, veteran status, height, weight, ethnicity, religion, creed, political affiliation, political beliefs, membership in any social or political organization, national origin, ancestry, marital or parental status, age, gender, gender identity or expression, pregnancy, sexual orientation, disability, or HIV status, of those capable of performing their professional duties.