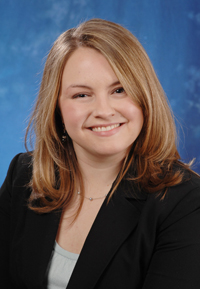 Megen Rehahn Drulia
Academic Services Officer III
313-577-8543
313-577-7563 (fax)
Responsibilities
Serve as the main point of contact with students in the online program as an information resource and ombudsman concerned with problem resolution.
Recruit part-time faculty and monitor training and support to ensure quality course/instructional delivery.
Develop, maintain and coordinate the annual schedule of courses.
Market and promote the online program.
Assist in the development and coordinate faculty enhancement for designing and teaching online courses.
Middle name
Rehahn
Office Location
106 Kresge