Laura Evans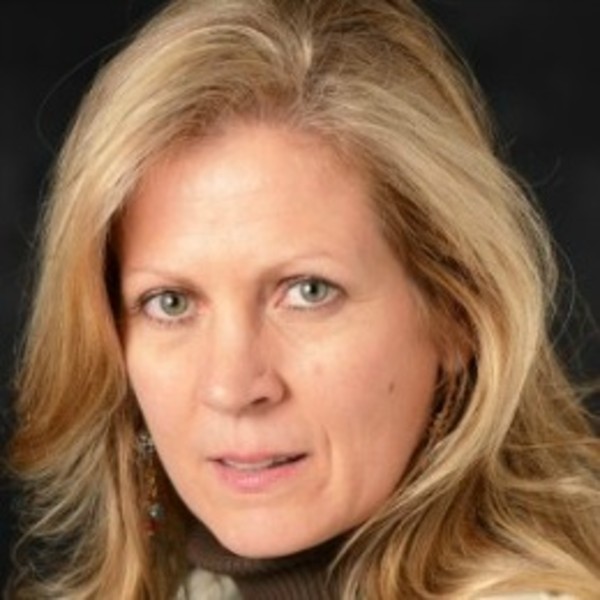 Alumnae Laura Evans (MLIS '11) considers her career path to be a story of professional re-invention. "I was a painter and had a business painting and selling my art. I ended up wanting and needing to find a new path in my 40s. I feel like I've invented myself twice, from an artist to librarian and then librarian to web usability."
Laura is a User Experience Specialist with Quicken Loans. She guest-lectured for LIS 7470 and also been an invited panelist at the School's "User Experience: from Theory to Practice" webinar in January 2018. Previously, she was a Usability Auditor at ForeSee, Inc. in Ann Arbor, Michigan. ForeSee offers services such as customer experience and usability analysis to help companies improve their communications with customers and grow.
Q: What's your name? What degree did you receive? When did you graduate?
I'm Laura Evans and I received my MLIS in 2011.
Q: What other degrees do you have and where are they from?
I have a Bachelors degree in graphics from Eastern Michigan University and the Web Professional Certificate with a focus on Usability from Washtenaw Community College.

Q. Why did you choose Wayne State School of Library and Information Science?
I was inspired by librarian Mary Kelly (MLIS '02) to become a librarian. She's a Wayne State SIS alumnae. I looked into other programs but I decided on Wayne State for two reasons. At that time I didn't want to focus on technology, which is ironic now, given my job. Secondly, Wayne State was less expensive, there was less competition between students and that made it more friendly than other programs I looked at. I also had a family and the program was more flexible.
Q: What is your area of concentration? Why?
I started out in Children's. I thought I wanted to be a children's librarian and I quite quickly figured out I would not like that. It didn't provide the type of professional challenges I was looking for. I think I was looking at job openings and noticed that technology was the way to go. I finished my degree and then I decided later on to follow the Washtenaw program.
Q: Where/What class format did you use for most of your classes? Why?
I preferred in person, I think you get more out of in-person. I took a couple of hybrid classes where you meet in person a few times and online most times and I really liked those. I did an equal number of in person and online. Some worked really well.
Q: Were you active in any student/professional organizations?
I was in SLA and I was really interested in archives even though I didn't go that way. I did some interesting archiving internships but I didn't go into it.
Q: Are you currently doing any information related work? If so, how has the program prepared you for it?
I work in User Experience. I audit websites and applications and tell companies how to improve them. So, I have a very firm grasp of usability best practices and fundamentals and I apply them to the websites I'm looking at.
The Organization of Knowledge and Content really helped my way of thinking and blocking content together. Not one particular class but the overall theme of organization management.

Q: What were you most proud of in at SIS? What are you most proud of now that you are in the profession?
I was so non-tech savvy and then I ended up understanding and doing really well in technology and I credit that to Wayne State. They focus on technology because that's where libraries are.
I went from literally being almost computer illiterate and then I ended up finding work in technology. At one point, I had a part-time job at Henry Ford Health System as a Digital Asset Management Specialist and they were impressed with my technical abilities - I credit that to Wayne State.
Q: Was there a professor who really impacted your journey into librarianship?
I really liked my cataloging instructor, Doug Koschik. I never thought I'd like cataloging but I really liked it. In each class I got that little bit more confidence that I needed.
Q: Since graduating from this program, what do you feel is the most important or surprising thing you've learned about the library and information science profession?
Probably how versatile it is. Where I work, I actually work with a lot of people who have an information background or library program at ForeSee.
Q: Do you feel you were well prepared for a career in the library and information profession?
Yes. In fact, I did an internship at U of M, and the woman there was so impressed with my library skills. When I graduated I was able to walk right into my first position. The way that information is organized is so helpful to me. That idea of chunking content and putting it in a way that people can find it.
Q: What professional accomplishments have you achieved since graduating from the program?
I earned my Web Professional Certification from Washtenaw Community College, I've done speaking engagements at Wayne State, and also, transition into my current position as Usability Auditor at ForeSee is a big accomplishment. It is a complex job and there was a steep learning curve to move into that role.