Ramon Diab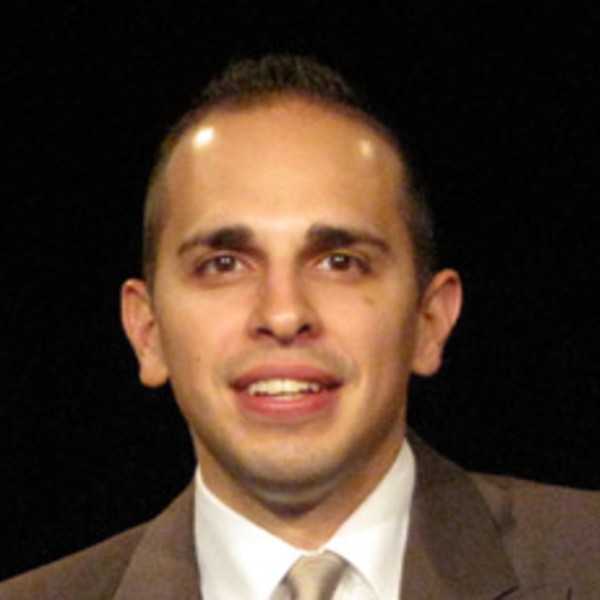 "The most interesting aspect I learned about library and information science is discovering the diverse range of industries that employ people from our profession."
What's your name? What degree you are seeking? What semester/year do you expect to graduate?
My name is Ramon Diab. I am pursuing the MLIS degree as well as a Graduate Certificate in Records and Information Management. I expect to graduate after completion of the Summer 2011 semester.
Where are you from originally? How long you've been in the area. Did you move here to go to school?
I am originally from Joliet, IL, a small town outside of Chicago. I have lived in Windsor, ON since 2000. I moved to the area to attended school for my undergraduate degrees and to live closer to my girlfriend at the time.
What other degrees do you have and where are they from?
I have a bachelor degree in psychology and a bachelor degree in social work from the University of Windsor.
Why did you choose Wayne State School of Library and Information Science?
I chose the SLIS at Wayne because of the offering of an online program, the proximity of the school, and because of the variety of concentrations offered.
What area are you specializing in? Why?
My coursework concentration is in Records and Information Management.
Where/What format do you take most of your classes? Why?
I began as a traditional student at the main campus in Detroit. After 2 semesters, I switched to the online program because I found it more efficient and flexible for my schedule.
Are you active in any student organizations?
I am not currently a member in the student organizations, but I have attended facility tours and other events offered by the Special Libraries Association and other student groups. I am also a member of ALA and ARMA International.
How has your involvement in student organizations impacted your SLIS experience?
Attending the events sponsored by student organizations has been helpful in exposing me to the types of institutions that employ MLIS graduates. Also, the organized social gatherings have been great for learning about the experiences of fellow students and professionals.
Are you currently doing any library related work? If so, how has the program prepared you for it?
I currently work at the Arthur Neef Law Library on campus. I started at the reference desk. I experienced a steep learning curve when I began working this job. I decided to take a legal research course offered by the SLIS around the same time I was hired. This course helped improved my skills and abilities to accurately direct patrons to appropriate legal materials.
What are you most proud of in library school?
I am most proud of the positive attitude and strong work ethic of classmates while working on projects together. My fellow students have diverse work experiences and a dedication to contribute to the profession. In my opinion, this has created an atmosphere of serious study and a focus on the mission of libraries among the student body.
Is there a professor who has really impacted your journey into librarianship?
Yes, Dr. John Heinrichs and Dr. Hildur Hanna both brought excellent instruction and positive encouragement to the online experience.
Since joining the program, what do you feel is the most important or surprising thing you've learned about the library and information science profession?
The most interesting aspect I learned about library and information science is discovering the diverse range of industries that employ people from our profession. I was previously not aware that the skills and experience gained in the SLIS program could be applied to areas outside of libraries, including business and governmental organizations.
Do you feel well prepared for a career in the information profession? Any long-term professional goals?
With only two semesters remaining, I feel well prepared for a career in the information profession. Though I came to the program from an unrelated educational background, the SLIS program has provided a solid educational grounding in preparation for becoming a professional in a relatively short period of time. As a result, I feel more confident that I will be able to contribute to the profession in the years to come.
In terms of goals, I have been considering applying to the PhD program at the University of Michigan to further my education and to satisfy a few research interests. My backup plan is to begin the job search and to become a Certified Records Manager (CRM) with ARMA International in the next few years.
What advice would you give to someone considering SLIS as their library school?
Try not to make assumptions about your own goals. If anyone is considering applying to the program, I recommend prospective students research the available concentrations and course descriptions on the SLIS website, research the industries that employ people in the information profession, imagine how a typical information job might look, and meet with students in the program to learn from their perspective. Researching your interests thoroughly will open your eyes to unexamined possibilities and opportunities within the field.