School of Information Sciences announces faculty promotions
Wayne State University's School of Information Sciences' Interim Dean Tom Walker announced the promotions of three distinguished faculty members in recognition of their outstanding contributions to the school.
The newly promoted faculty members are Associate Professors Kafi Kumasi, Xiangmin Zhang and Deborah Charbonneau, chair of the school's Master of Library and Information Science program, who have each been elevated to the rank of full professor.
"This year we had an unprecedented number of promotions to the rank of full professor. The individual accomplishments of all three are certainly impressive, but taken together they represent decades of practical experience, creative teaching and prominent research," said Walker.
Full professor is the highest academic rank that a faculty member can achieve at Wayne State University. The position is attained after many years of teaching, research and service to the institution. Full professors are considered to be experts in their fields and are highly respected for their contributions to scholarship and education.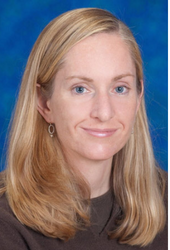 Prior to joining the School of Information Sciences faculty, Deborah Charbonneau held positions at Wayne State's Vera P. Shiffman Medical Library and the Spencer S. Eccles Health Sciences Library at the University of Utah. She also served as principal investigator for the Urban Health Partners program, a public health outreach project funded by the National Library of Medicine/National Institutes of Health where she facilitated partnerships between the library and community agencies to address issues of health equity and health disparities. Her research has been funded by various government organizations and encompasses investigations into how information technologies can be effective in enhancing the skills of health providers serving historically underrepresented communities. Charbonneau does significant work in capacity building through collaborations with professional organizations such as the Medical Library Association and Ontario Health Libraries Association.
Her recent peer-reviewed published journal articles focus on emerging library services during the COVID-19 pandemic and evidence syntheses to combat pandemic misinformation. In one study currently in progress, Charbonneau is exploring the experiences of disabled and neurodiverse Ph.D. students in library and information sciences programs in the United States and Canada during the COVID-19 pandemic (along with Dr. Keren Dali from the University of Denver). Additionally, Charbonneau currently serves as a Research Advisor for a project with the WSU Institute of Gerontology examining health care access, social isolation and digital exclusion during the COVID-19 pandemic among older African American adults in the city of Detroit. She has been an invited guest speaker to health departments, community groups and public libraries.
Kafi D. Kumasi is a leader in research on critical race theory and equity in education. Her scholarship engages critical theoretical explorations of race, power and privilege as means to explore culturally sustained learning to help prepare future and practicing library and information science (LIS) professionals to meet the needs of all learners. Her work has been funded by the Institute of Museum and Library Services for an equity literacy project aimed at restoring school library services to students in under resourced urban public schools. Kumasi's work has been recognized by the National Center for Institutional Diversity (NCID) with an Exemplary Diversity Scholar Citation. She helped create and amplify the Future Librarians for Inclusivity and Diversity (FLID) student organization in SIS, for which she has served as faculty advisor since its inception more than a decade ago. In her service roles at Wayne State, Kumasi has brought awareness and research knowledge to the implicit biases occurring during leadership assessment and hiring. She also developed a popular elective course entitled Culture Matters: Decolonizing Information and has published research on infusing DEI across the core LIS curriculum. She has delivered national and international talks and workshops on DEI spanning LIS, education and interdisciplinary audiences.
Kumasi received her bachelor's degree in education from University of Michigan, Ann Arbor, her MLIS degree from Wayne State and her Ph.D. from Indiana University, Bloomington. Kumasi received the President's Award from the Michigan Association for Media in Education in 2021.
Xiangmin Zhang teaches in the areas of human-computer interaction and information technology. His research interests include information interactions, personalization, data analytics, learning analytics and user experience with information systems. He has participated in international conferences and led workshops on artificial intelligence (AI) and has published articles with colleagues from around the world, including a collaboration with researchers in Thailand focusing on user experience issues with IoT (Internet of Things) and AI-enabled assistants.
The extensive promotion process requires the initial assessment of the Promotion and Tenure Committee, the organization and deposit of research, teaching, and service documentation into a platform designed for that purpose, the assembly of letters of support by full professors in the three respective areas of expertise, the drafting of letters by the Committee and by the Dean, and consideration by the campus-wide Promotion and Tenure Committee.
"We extend our warmest congratulations to Deborah, Kafi and Xiangmin on their well-deserved promotions," Walker said. "Their continued dedication to teaching, research and service inspires us all and sets a high standard for excellence at Wayne State."
Faculty spotlight