Stephanie Weis, Business Intelligence Analyst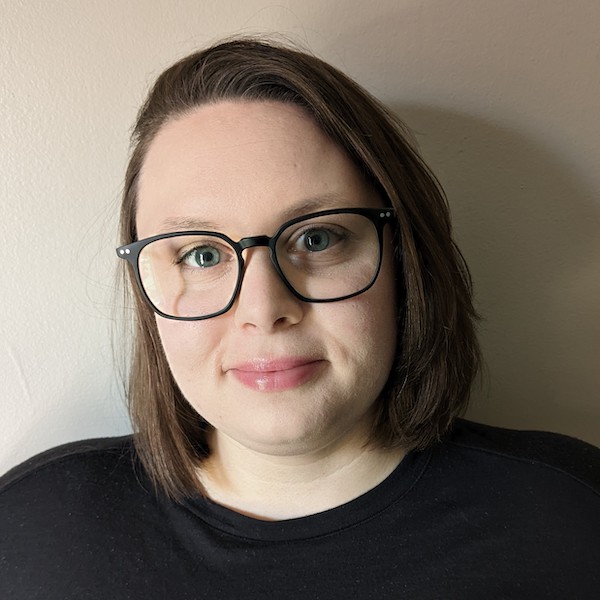 I am so excited to put the skills I've developed at SIS to use and thankful for the experiences I've had with SIS Tech.
For Wayne State University School of Information Sciences (SIS) students, practicum internships provide valuable hands-on experience and for some, including Stephanie Weis, they can also lead to full-time employment.
Weis, who graduated in December 2022 with a master of library and information science and a graduate certificate in information management, was hired just before graduation as a business intelligence analyst for Henry Ford Health System.
"I am so excited to put the skills I've developed at SIS to use and thankful for the experiences I've had with SIS Tech," Weis said. "The projects I worked on definitely strengthened my resume."
SIS hired Weis as a technical graduate student assistant in January 2021 and she worked on several projects, including developing two LibGuide entries. LibGuides is a user-friendly information sharing system offered by the Wayne State University Library System that invites collaboration between librarians, instructors and students to meet the research needs of a particular class or department. Weis developed guides for the school's information management specialization and a career guide for current students and alumni. She also helped facilitate remote events, make website updates and provide technology assistance to students and faculty as a member of the SIS Tech team.
"One of the best parts of my job is being able to work with students like Stephanie to help them develop professional skills and accomplishments," said Rachael Clark, a collections strategy and assessment librarian for Wayne State. "Stephanie is skilled in technological environments, tempered by creativity and has the empathy necessary for user experience design. I am very excited for her new position with the Henry Ford Health System."
Weis, who previously worked in several roles in the St. Clair County Library System, including library assistant and branch lead, said her work on the technology-based projects shifted her career aspirations from librarian roles to more technical ones. Those experiences, along with the Information Visualization course taught by Associate Professor Tim Bowman, ultimately led her to change her specialization and career path to information management.
Still trying to break free of the library mindset, Weis struggled to decide what type of role to pursue for her practicum. She reached out to alumna Paula Montgomery, one of the program's first recipients of the master of science in information management degree and told her, "I want to be doing what you're doing." Weis had heard Montgomery speak at an SIS career advising event about her experience as a revenue integrity analyst for the Henry Ford Health System and decided that she wanted to take her career in a similar direction. Montgomery arranged for a practicum position for Weis, who received a job offer before the practicum was even completed.
"SIS really lives up to its reputation for offering hands-on learning," Weis said. "You can really find your niche in the program while also gaining transferrable skills that I'll be able to use in my new job and throughout my career."