Faculty Spotlight - Fall 2021
Conference updates
Dr. Bowman supervised and mentored School of Information Sciences students Amber Harrison and Katie Tapia-Lynch as they researched, prepared, and submitted a paper entitled The Similarities and Differences of Vision and Mission Statements: A Comparison of ALA-Accredited LIS Programs and iSchools. The paper was accepted, and the students presented their research at the ALISE 2021 Conference in September.
Abstract:
Vision and mission statements describe an institution's hopes and aspirations, guide their strategic planning for the near and distant future, and help the public better understand the roles these institutions perform in their communities; they represent institutional identity. For this work, the vision and mission statements were collected from the websites of ALA-accredited LIS Programs and iSchools and compared using basic text analysis techniques. The most frequently occurring keywords were identified in current vision and mission statements and results indicate that they are very similar in the terms used across both the vision and mission statements; the key difference being the use of "library" for ALAaccredited programs and the use of "technology" for iSchools. The results presented here demonstrate that while iSchools sought to distinguish themselves by establishing a new culture and organizational identity, the vision and mission statements of iSchools today are still very similar to those of ALA accredited programs.
---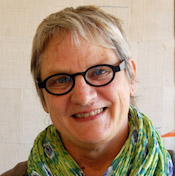 Title: Staying Healthy and Connected. Small and Rural Public Libraries' Facebook Use during COVID-19. Authors: Ellen L. Rubenstein, Christine D'Arpa, Susan K. Burke, Noah Lenstra, Abigail Rose, Ginny Schneider, and Rebecca Floyd

Abstract:
This paper documents and compares how small and rural public libraries in four U.S. states (MI, NC, OK, VT) utilized the social media platform Facebook to disseminate information and to stay connected with their communities during the COVID-19 pandemic. The focus here is on health and wellness, as this study is part of a larger IMLS-funded research project on health and wellness programming in small and rural libraries. By examining three months in 2020 (March, July, December), trends emerge, including: The normality of the first half of March shifted to closures and cancellations in the second half; different strategies deployed during the summer; and a certain level of adaptation to the new normal in December. By highlighting how small and rural libraries stay afloat and stay connected with their communities, this paper highlights the continuing need to attend to the unique needs of small and rural librarianship in LIS curricula.
---
Dr. Charbonneau served as the ALISE/Bohdan S. Wynar Research Paper Competition Chair and the Convener for the ALISE Health Special Interest Group (SIG). She organized and moderated the ALISE conference session entitled Supporting Healthy Minds and Bodies: Strategies for Building Resilience held on September 21, 2021. The panel session featured presentations from Jenny Bossaller (University of Missouri), Noah Lenstra (University of North Carolina at Greensboro), and Margaret Zimmerman (Florida State University).
---
In his role as immediate Past President, Dr. Bajjaly presented the Leadership Orientation to incoming committee chairs, SIG conveners, and volunteers. Although he completed his more than three years of service on the ALISE board, he will continue to serve the organization as the statistics manager, overseeing the collection of the annual statistical data and production of the annual statistical narrative report and datasets.
---
ALISE 2021 Annual Conference Proposal Reviewers:
Professor Stephen Bajjaly, ALISE past president
Associate Professor Deborah Charbonneau
Assistant Professor Christine D'Arpa
School of Information Sciences Associate Dean Thomas Walker
---
Associate Professor Dr. Deborah Charbonneau presented the research paper Effects of the COVID Pandemic on Academic Medical Library Services at the Medical Library Association Conference in May 2021. Charbonneau conducted a national survey, along with Dr. Emily Vardell from Emporia State University, to learn more about reference services provided by academic health sciences librarians amidst the COVID-19 pandemic.

Findings from their national survey characterize the adaptive nature of reference services during this time. Additionally, the range of COVID-related reference questions, challenging reference questions, and examples of "misinformation" were identified.
---
The School of Information Sciences (SIS) will be well represented at MAME 48 being held October 13-15, 2021, at the Delta Hotel and Conference Center in Kalamazoo, Michigan. SIS will sponsor the Wayne State University alumni reception on Thursday evening. Two SIS faculty will be honored during MAME's Award Gala. Gwenn Marchesano, SIS adjunct faculty and retired School Librarian from Pioneer Middle School in Plymouth Canton Community Schools, will receive the School Librarian of the Year award. Dr. Kafi Kumasi, SIS Associate Professor, will receive MAME's President's Award. Together with, Kathleen McBroom, SIS School Library Practicum Coordinator, they will present a session on Hip Hop in the School Library: Rationale, Resources and Radical Teaching in connection to Dr. Kumasi's grant Project RUSL: Restoring Urban School Libraries.
The Project RUSL fellows will also be in attendance representing their school districts: Harper Woods and River Rouge as preservice school librarians. As part of their immersive practicum, the RUSL fellows will receive hands on training with cataloging using a starter collection of Hip-Hop themed books that align with the culturally responsive teaching goals of the grant project. They will also receive mentorship from school librarian experts on creating a School Library's online portal, powered by OPALS, Open-Source Automated Library System.
---
Assistant Professor Christine D'Arpa
Dr. D'Arpa presented a work-in-progress research project with Dr. Caroline Nappo, an independent scholar and adjunct lecturer at the iSchool at the University of Illinois at Urbana Champaign.
For this project, entitled The Chicago Public Library Omnibus Project: Reappraising the Literature of Library Work and the WPA, D'Arpa and Nappo sought to combine their shared interests and expertise in library history, information policy, and Depression-era programs.
The paper examines the Chicago Public Library "Omnibus Project" (1940-42), the umbrella name given by the Works Progress Administration (WPA) for administrative purposes to the more than 17 bibliographic and reference projects funded by the program, focusing on the histories of the projects in terms of recent scholarship on the WPA, library education, and library work, but also revisiting the administrative and bibliographic primary source material.
---
Awards
Associate Professor Kafi Kumasi
Dr. Kumasi received the Michigan Association for Media in Education's (MAME) President's Award for her unwavering
contributions to school libraries.

Kumasi was awarded an Institute of Museum and Library Services Laura Bush 21st Century Librarian Program award in 2020 for Project RUSL: Restoring Urban School Libraries. The project will provide education and professional development for six diverse classroom teachers in metro Detroit. The teachers will become certified school librarians and build capacity to restore the school libraries at their respective schools.

Project RUSL will also build a video library of evidence-based practices of school librarianship and culturally responsive pedagogy based on Kumasi's INFLOmation model, a hip-hop inquiry-based approach to school library instruction that helps capture and facilitate youth's culturally specific information-creating behaviors in ways that mimic and flow out of hip-hop culture.
---
Publications
Dr. Anghelescu authored the Introduction to a two-volume set recently published by Routledge: Literacy and Reading Programmes for Children and Young People: Case Studies from Around the Globe. Her chapters explore reference services for children and young adults. Volume 1 features libraries in the US and Europe and Volume 2 includes libraries in Asia, Africa, Australia, and the Middle East.
---
Pal, D. , Zhang, X., Siyal, S., "Prohibitive factors to the acceptance of Internet of Things (IoT) technology in society: A smart-home context using a resistive modelling approach," 2021, Technology in Society, Volume 66, August 2021.
Technology in Society is a highly influential Elsevier journal, with the Impact Factor of 4, ranking it 10 out of 110 in SOCIAL SCIENCES, INTERDISCIPLINARY.
Read more about the article here.
---
New Undergraduate Course
Assistant Professors Dr. Nic DePaula and Dr. Tim Bowman are teaching the School of Information Sciences' first undergraduate course, Intro to Informatics: Data, Information & Knowledge in the 21st Century (INF 4010), during the fall 2021 semester. The course explores how our psychological biases and social forces impact science, information, and technologies.
INF 4010 will examine the fundamentals of information technology and introduce students to computer programming, data analysis, and how to use spreadsheet software to examine and visualize datasets. It will also teach students to critically think about data and information, science, and misinformation in the world today.